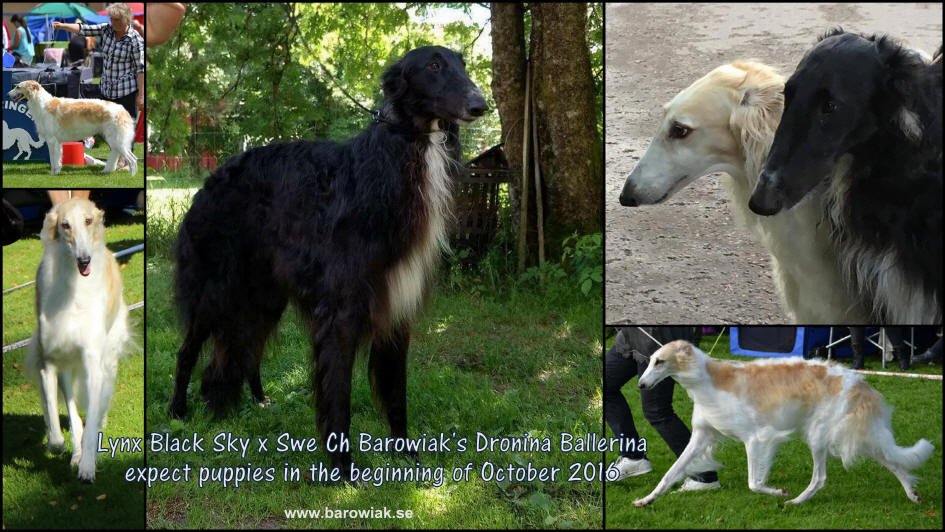 As male to Ina, I chose the 3-year-old Lynx Black Sky, owner and breeder Elisabet Jonsson. Sky got a litter in December 2015, which looks very promising.
I chose him because I want to strenghten the good pigmentation that I already have. I want to bring back the small ears and I hope to get a shorter length at the back than what I´ve got in the last litter. Even if Sky himself doesn't have the best angulations I think that the puppies will get the good angulations and a well laid back shoulder that I have and have had on my own dogs. What I have seen of Skys sibblings, parents and offsprings - they all have good angulations. Sky also have a very interesting pedigree.
Even if angulations, small ears, good veining, great movement and so on is important, the most important of everything is of course a great temperament - and Sky has it. He's a kind, happy and gentle young male, otherwise I would never used him to my beautiful and kind Ina.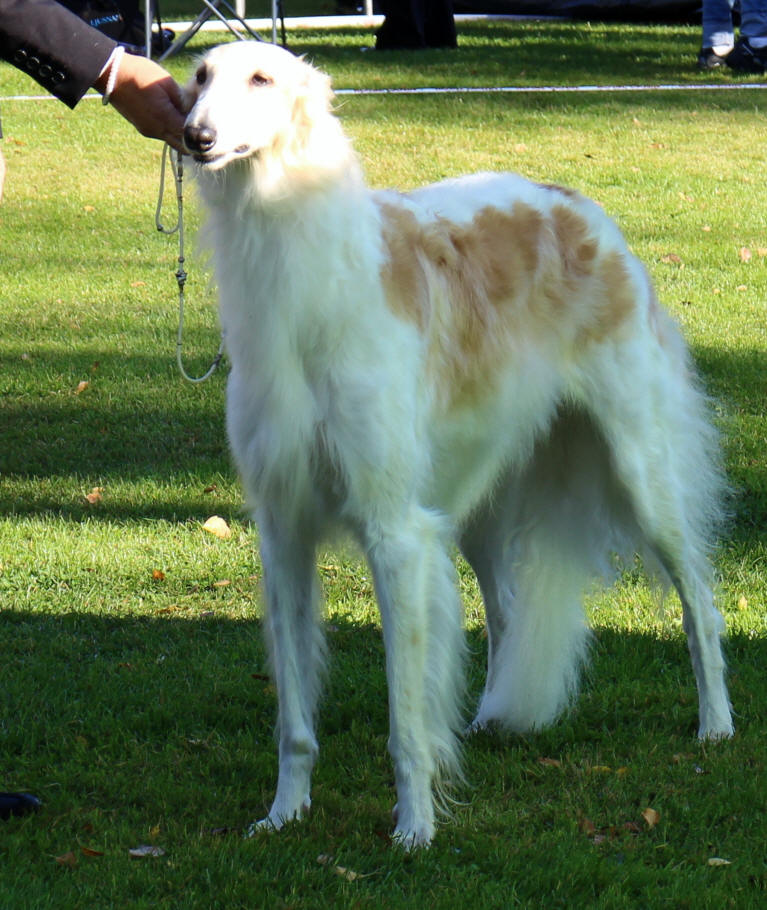 If you are interested in a puppy after Ina and Sky please contact me by e-mail barowiak@gmail.com
To find the right buyer for my puppies I do research about the buyers so far as it goes. The puppies are like my children and I hope for them a long, good life with someones that loves them and give them the best.
If this feels uncomfortable for you, perhaps you should seek puppy from someone else.
Click here to go to Ina's page